About American Executive Private Security
American Executive Private Security was founded in 2014 with a passion for protecting people and property and the goal of improving public safety throughout California communities.
Our professional staff has extensive administrative, security, and law enforcement experience, and we use cutting-edge training and development systems to prepare our personnel to meet the specific security needs of each job site.
Why Work with AE Security?
AE Security is a Section 3 Approved Business Los Angeles County Consumer & Business Affairs Certified MBE / Community Business Enterprise Southern California Minority Suppliers Development Council - MBE Certification Destiny Software - Automatic Reporting Tool for Onsite Security and Patrol Services / Guard Touring Software, includes geofencing through Google Maps.
Our robust management team can source, interview, and hire local talent for Section 3 contracts, and meet the two-week turn-around time for local hires, per Section 3 requirements. Relationships with WorkSource centers and Security Training Centers in various locations, so we can utilize officers within a 10-15 mile radius of the communities.
All AE Security guard staff undergo training at our third-party facility, the Davis Training Facility of Los Angeles CA, where they are screened for COVID-19, instructed on how to properly execute temperature checks, how to identify fraudulent vaccination cards, and how to maintain CDC guidelines to protect staff and the general public.
At AEPS, we take a forward-thinking approach to public safety as well as a thoughtful approach to company policies and procedures. A truly comprehensive safety program, we believe, necessitates a balance of prevention, intervention, and crisis preparedness measures.
We know where the risks are—both actual and potential—and we collaborate with our clients to prevent criminal acts and mitigate risks before the worst happens.
American Executive Private Security provides dependable, professional, and transparent security services to all of our clients in a variety of industries, with services tailored to each client's specific needs.
We can consistently deliver security services that exceed our clients' expectations because we have top-quality personnel, detail-oriented management, the highest standards of integrity, and a full range of security solutions.
To clean up troubled properties, our well-connected management team will leverage relationships and form local alliances, working with community leaders, local law enforcement, and, if necessary, gang leaders.
Super Bowl LVI Approved Supplier
American Executive Private Security Inc. has been designated as an approved supplier of the Super Bowl LVI Business Connect program. We are one of 225 local, diverse businesses in the Los Angeles area identified as a certified, experienced company approved to compete for contracts related to the Super Bowl. Ventura County and beyond.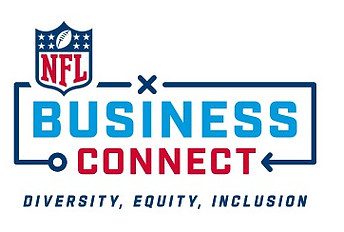 Eric Hall
Founder / CEO
Eric Hall was born and raised in Los Angeles. He began working as a security guard in 2006 and he enjoyed the work because it allowed him to meet many people and have a positive impact on the communities he worked in. In 2013, Eric received his Private Patrol Operators License through the Bureau of Security Investigative Services by the State of California, and once he was licensed, he founded AEPS.
He began to solicit business from a property manager in Watts, which was under abatement and nuisance. By hiring locally and involving the community, Eric and his team were able to turn around the property and save it for the owners. Working directly with LAPD and other organizations, they completed the job under the initial time estimated and under cost, stabilizing the safety of the property. After this success, the City Attorney's office began to send AEPS' information to other property management companies. Since then, they have been a local success.
In 2017, AEPS' services were retained for a redevelopment project managed by the Los Angeles Housing Authority on a 22-acre property in Jordan Downs. AEPS coordinated a coalition that included HACLA, various city contractors, gang intervention, grassroots organizations, and the LAPD, all working together on the project. AEPS believes in home-grown solutions and so they hired many people within the community to secure the site during construction and after construction was completed.
Eric is passionate about employing local people, helping them on a path to success, making communities safer, and helping people develop a sense of pride in their community.
Gary Davis
Director of Security
Gary began working with AEP in 2014 at its inception and has been in the security industry for over 25 years. In 2009, Gary went through the Police Academy and serves as a reserve officer. He oversees the field and works with the property management teams: helping manage the guards, supervisors, staff schedules, and managing customer service and client interactions. Gary also oversees the training, compliance, and conflict resolution for the security officers on the AEPS team. He ensures all security offers are adhering to best practices on site.