Pursuing a position of excellence:
Because well-trained officers are so essential to our services, we need to tediously select employees carefully so that there is a perfect fit for the site of our potential clients.
While our application process is necessarily rigorous, we encourage career-minded individuals to complete the process—as and investment toward acquiring the skills needed in today's security industry with the world's premier security services company.
Qualifications:
American Executive Private Security is an equal opportunity employer. We place high value on the diversity of our workforce.
While the majority of openings are for security officers, we offer a range of opportunities appropriate to differing educational backgrounds and levels of experience. Hourly employees must possess a high school diploma or its equivalent; salaried positions are available to those who have a bachelor's degree. An MBA, law enforcement or military expertise, or a CPP designation relevant to specific positions is beneficial.
Candidates for all positions must be at least 21 years of age and able to demonstrate a history of responsibility and trustworthiness.
Selection process:
Following the initial application, candidates will be interviewed for character, dependability, and conscientiousness. Successful interviewees will then be invited to fill out our comprehensive employment application. Upon conditional employment American Executive Private Security will conduct additional background, and drug testing in support of final acceptance.
We offer weeks of initial and ongoing training, including body language and movement detection training, as well as proper de-escalation tactics. Our officers are constantly trained to be alert, attentive, and situationally aware.
Our security officers are trained to distinguish between actions that fall under their purview and those that do not—they understand the distinction between security officers and police officers. They understand how to deescalate and defuse situations through conversation, when to stand down, and when to call the proper authorities.
In addition to deterring inappropriate behavior, we ensure that our security personnel are competent in customer service. Our officers are courteous, approachable, and quick to respond. They will be professionally and neatly dressed and will effectively communicate relevant property protocols and information.
We believe in hiring locally because local employees better understand the culture of a venue. They also have relationships that allow them to reach out to community members and facilitate necessary interventions. Simply put, hiring and promoting locally improves our ability to effectively manage properties.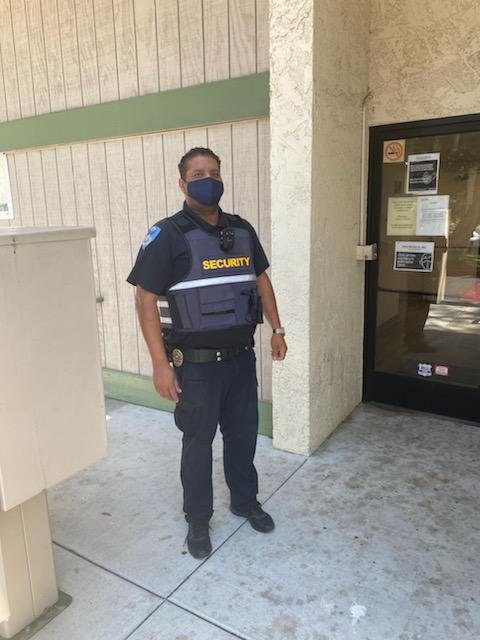 Career Opportunities
Coming Soon…
"*" indicates required fields